Revolutionize Education with Otter.ai! From classrooms to virtual learning, Otter.ai's cutting-edge transcription technology takes learning to new heights. Embrace real-time note-taking, accessibility for all students, and effortless content organization. Collaborate, study, and excel together with ease.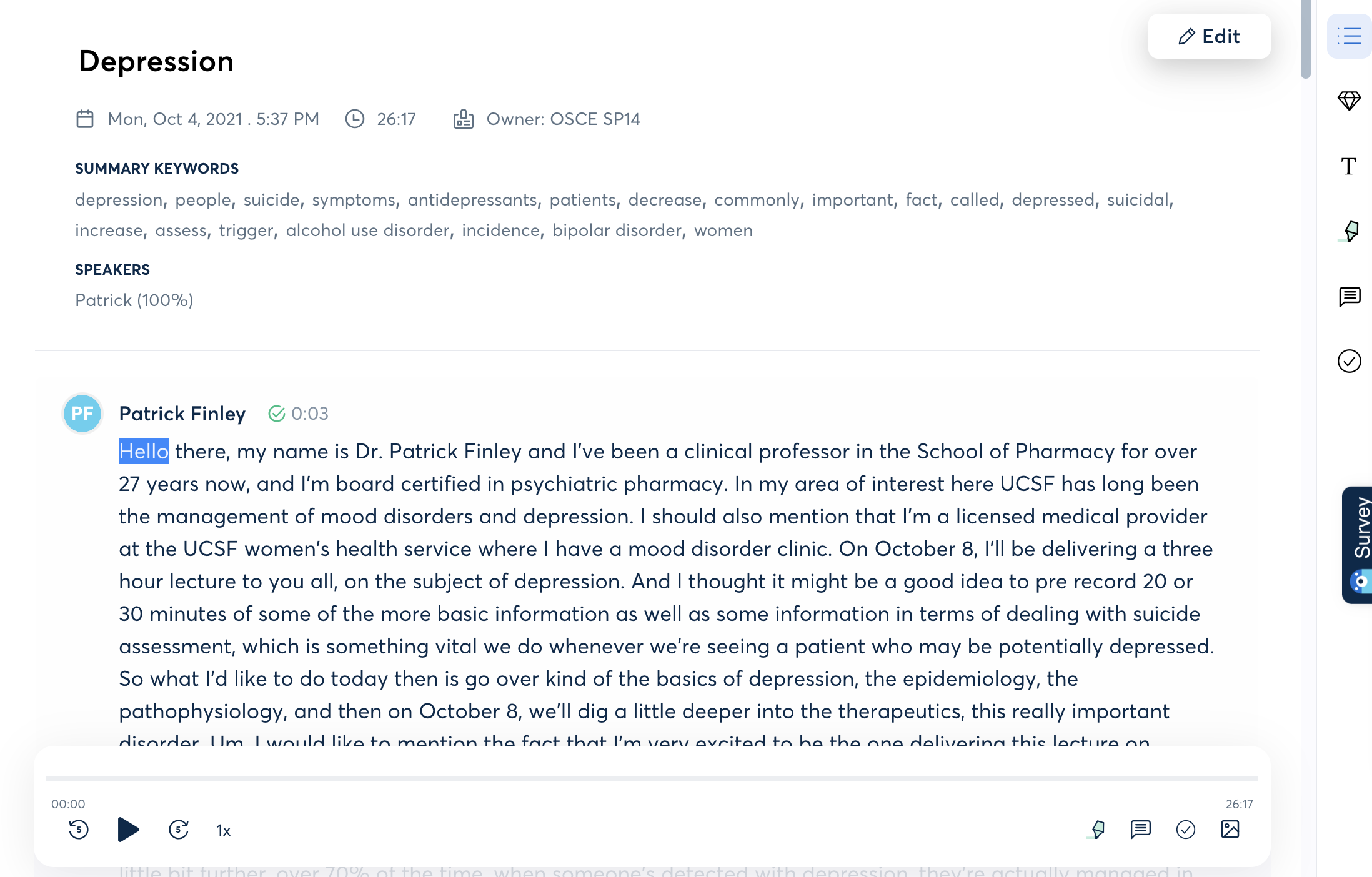 Otter.ai uses advanced machine learning algorithms to recognize speech patterns and deliver real-time, interactive, and searchable transcripts. This transcription tool can offer several benefits to education, enhancing the learning experience for students, administrators, and educators alike with useful features such as:
Real-time transcription
Automated transcription from audio/video files
Searchable transcripts with time-stamped annotations
Collaboration for team productivity
Accessibility for hearing-impaired students
Highlighting and summarization tools
Integration with productivity tools like Zoom
Speaker identification for context
Language learning support
Security and privacy measures
More information about Otter is available in the following help articles from the UCSF Library.
Contact your UCSF program's Otter License Manager to request an account.