Pediatric Critical Care Resource Team (PCCRT) at Mission Bay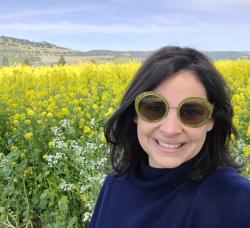 What technology project(s) have you worked on that you are most proud of?
:
The integration of Microsoft Teams in the PCCRT as a collaborative communication resource.
How has technology helped you achieve a goal within your role or department?
:
Technology is everywhere. Technology is defined as the "science or knowledge put into practical use to solve problems or invent useful tools." To me, this means almost anything is technology from pencils to AI. Technology influences almost every aspect of our lives. I would say that Microsoft Teams has been a game-changer as it has allowed us to centralize information.
What's your favorite aspect of your role at UCSF and why?
:
My team. Being a part of the PCCRT, I work in many units throughout the children's hospital and have had the incredible honor to work and collaborate with many interesting people. The opportunities to connect and learn are endless at UCSF as no two days are the same; I am constantly growing.
What's one 'fun fact' about you that not many people know?
:
I am a TED talks enthusiast.
What do you like to do when you're not at work?
:
I love to travel, go on adventures, attend music and cultural events, read, practice yoga, snuggling with my dog Bradley.
If you could learn anything, what would that be?
:
SO many things come to mind. But if I had to choose one thing to learn, it would be how to play the piano.