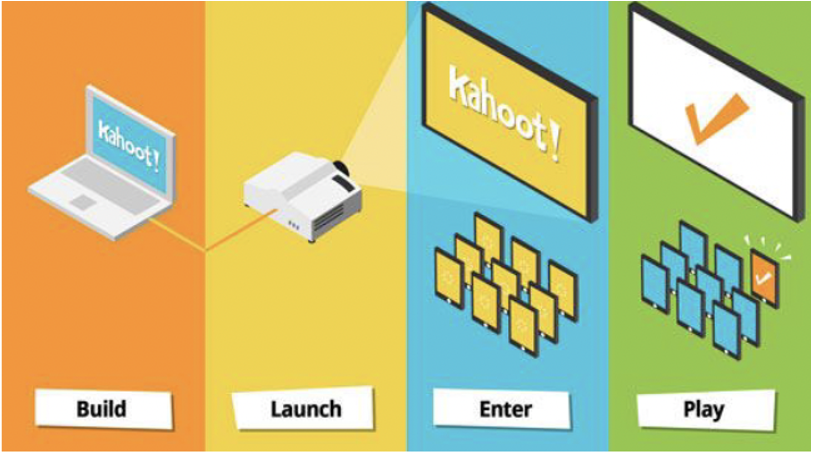 Looking to make your next virtual meeting, training, or event more fun and interactive with a quiz-based game? Want to learn how to boost engagement by gamifying any topic for your next presentation or classroom activity?
Kahoot! is a web-based tool that allows you to build quick and easy quizzes, polls, or surveys to enhance your meeting and create an interactive, social learning environment. Build questions from scratch or use pre-designed templates – you can choose your level of customization. You can select from various questions types to test your participants or students using multiple choice, true/false, open-ended, and puzzle-type questions. In the spirit of friendly competition, participants are awarded points and get to see their growing rank on the leaderboard!
Use a poll, word cloud, pin drop, or brainstorming question to check the pulse of your meeting.  Kahoot! allows you to keep everyone engaged and energized during in-person and virtual meetings with a fun and gamified way for teams to collect, discuss, and vote on ideas.
Participants can answer questions from their own device and presenters can create and share kahoots with others in minutes. Use Zoom and Kahoot together to make your next presentation more engaging!
Learn more about how to get started here.