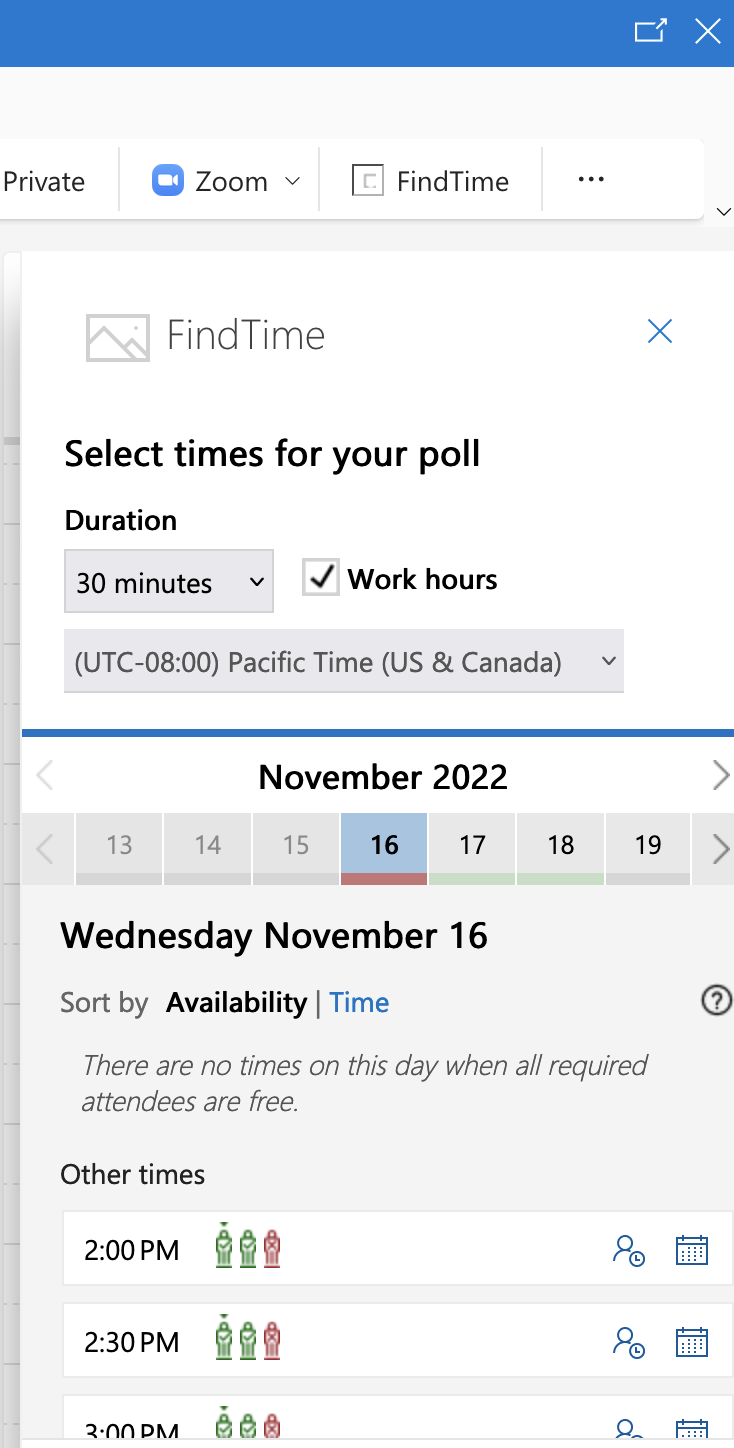 Trying to schedule a meeting without having to look through multiple calendars for all your attendees? Want to learn more about a quick and easy way to poll your attendees and minimize the back-and-forth emails when scheduling?
FindTime is an Outlook add-in for scheduling and proposing meetings. A meeting organizer can send out multiple time options right from their Outlook calendar.
Why use FindTime?
It's free and accessible to all UCSF faculty, students, and staff
Instead of using free doodle polls, this add-in syncs with your Outlook calendar
You can see available slots on everyone's calendars
Makes it easy for attendees to vote on their preferred meeting times
You can send out a FindTime invite to anyone with an email address (no prerequisites required)
How does it work?
Open your Outlook calendar
Create a new meeting invite
Add your recipients
Select the "FindTime" button at the top of the meeting invite
A panel will open on the right to show you potential available times for all your participants
Select the time options you want to propose to all attendees
Allow everyone to vote and quickly come to a consensus on a final meeting time (attendees can choose Prefer/Yes/No for each proposed time slot)
Once voting closes, select the final meeting time and send out your invite!