Emer Braddock (she/her/hers)
Leveraging technology to enable change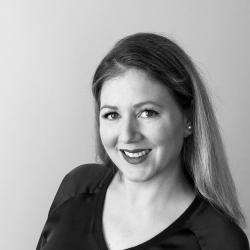 What technology project(s) have you worked on that you are most proud of?
:
I will always be proud of the contributions I made to transform care delivery by implementing and optimizing electronic health record systems at several large health care organizations.
How has technology helped you achieve a goal within your role or department?
:
In Revenue Cycle, technology enables changes that improve business processes, enhance the patient financial experience, and reduce costs. Due to the pervasiveness of leveraging technology to achieve our goals and to positively impact our patients, I think that everyone at UCSF can consider themselves members of the technology community.
What's your favorite aspect of your role at UCSF and why?
:
I enjoy solving complex problems. It is like solving a mystery to me, and I love mystery books. I also enjoy the process of guiding teams and departments to coalesce on a path forward towards a clear vision, and synthesizing data to identify ways to achieve exceptional results. I appreciate that the results I deliver allow our organization to focus on providing more accessible and equitable care.
What's one 'fun fact' about you that not many people know?
:
I started wearing blue light blocking glasses when working from home.  (And, yes, it does make me look super cool.)
What do you like to do when you're not at work?
:
I love to ski and am looking forward to an upcoming trip to Park City, Utah.
If you could learn anything, what would that be?
:
I am learning how to play golf!  It is rewarding to take on a new challenge.