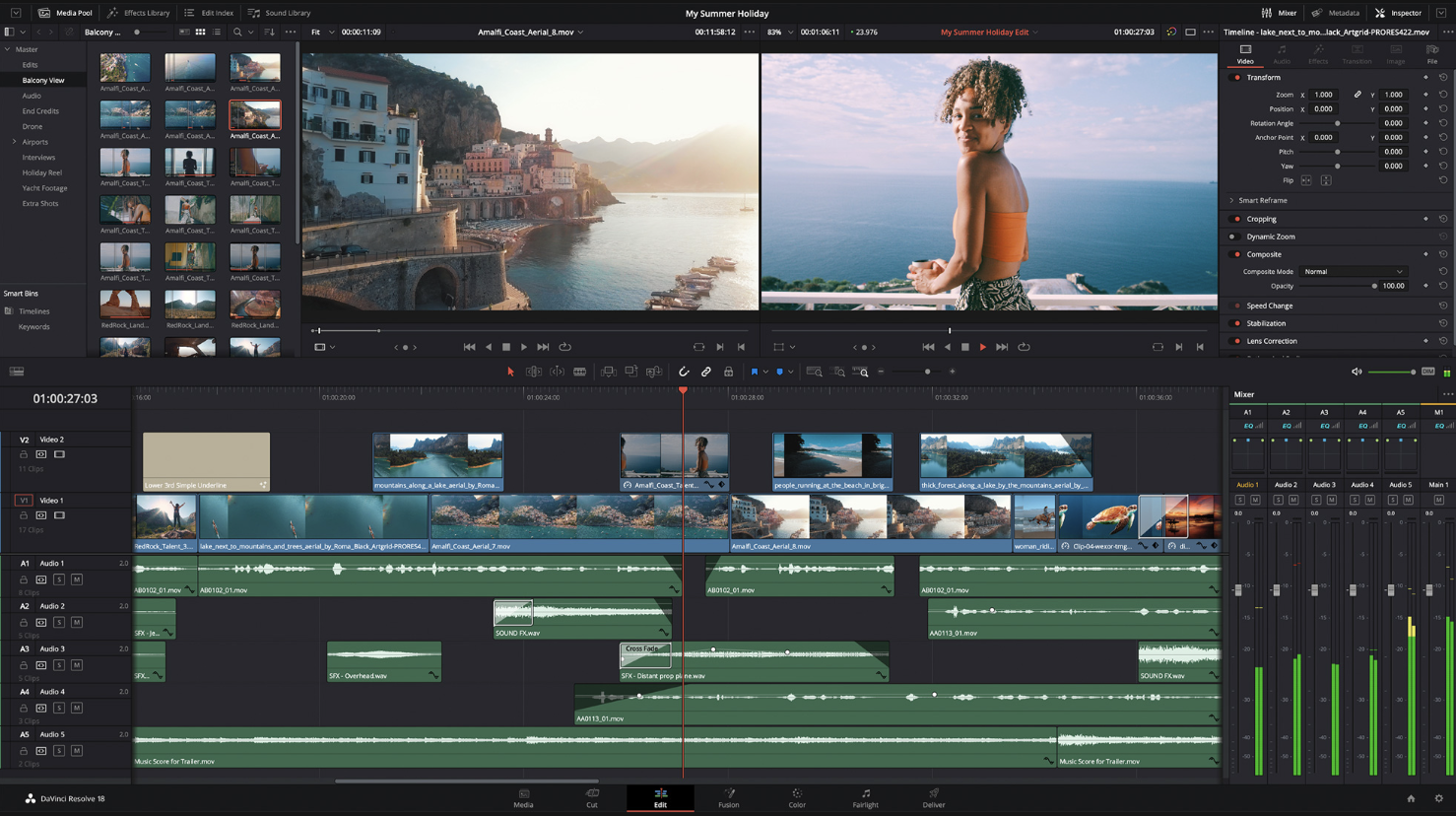 DaVinci Resolve started as an exclusive high-end video editing suite mainly used for professional film productions. It has evolved into its own production suite that packs amazing features like professional editing, color effects, and audio post-production in an all-in-one tool that is now accessible and free – leveling the playing field for beginners and pros!  
Whether you're looking for ease of use, versatility, dependability, or all of the above, consider starting here.
What is included in the free version?
Video editing (basic to advance)
Color correction
Visual effects
Audio post production
Wide format support
No expiration date like a trial
No watermark on your export
Limited to 4K UHD video quality outputs (which is very high-quality export compared to most free editing tools!)
Available for Mac, Windows, and Linux
Sign-up for free to download DaVinci Resolve and start editing!  
Just learning how to edit? Check out these introductory training videos to get started quickly.
Learn how, or check out previous tech tips.