---
Name (pronouns): ​Jill Bond (she/her/hers)
Department/Division: School of Medicine, Technology Enhanced Education, Technology Innovations
Years at UCSF: 2.5
Role in technology: Instructional Designer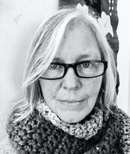 What technology project(s) have you worked on that you are most proud of?
In 2019, prior to the COVID-19 pandemic, my team and I started to work with faculty on a course for third year students in their clinical experience. Our project focused on new ways to deliver didactic content online, rather than in-person, as was done previously. 
Our team collaborated on creating two kinds of online delivery modes: 1) LectureCast recordings with added quizzing in Mediasite, and 2) online learning modules with images, text, questions and video hosted by Qualtrics. We also designed organizing pages in the CLE where students could access the content. We completed the second phase of our project in Dec. 2020, after a delay due to the pandemic. 
I am really proud of how our team, the faculty, the coordinator and the course directors collaborated to create the best learning experience for the students, using technology strategically to help realize the instructional goals. 
How has technology helped you achieve a goal within your role or department?
In my role, I also help manage our group's projects. I am in love with SmartSheet this year. It's so flexible and multifaceted – from tagging to triggers to conditional formatting to row comments -- I could gush all day. And that's just scraping the surface. It's really helped with our team's ability to visualize and move projects forward. 
What's your favorite aspect of your role at UCSF and why?
As a teacher first, I have fun exploring how technology can solve an instructional problem or help boost a learning experience. It definitely appeals to my passion for solving puzzles. I also really enjoy implementing large projects across teams, including thinking about what we want to end up with, how we're going to get there and how we will measure success. 
What's one 'fun fact' about you that not many people know?
I've worn a diamond nose ring for 30 years, a fond reminder of my time living in South India. 
What do you like to do when you're not at work?
Hike, look for camping reservations at Steep Ravine, cook for my teen daughters, read and then read some more. 
If you could learn anything what would that be?
I'd like to learn how to build stuff with my hands and power tools. My next adventure – building a tiny house!
Pages